Here's a new-ish piece I did. Maybe it's time to make some more prints.
//
I spent the past few months working on a children book. Here's a little preview image:
//
These mini illos are for a series of 50-word short fiction stories by Curtis Sittenfeld, published in The New York Times One Page Magazine.
//
Rylsee
and I got a new studio space at
The Urban Spree
, and we've been setting up the space in the past week. More pictures coming soon.
//
Two illustration I did for musicians last year:
//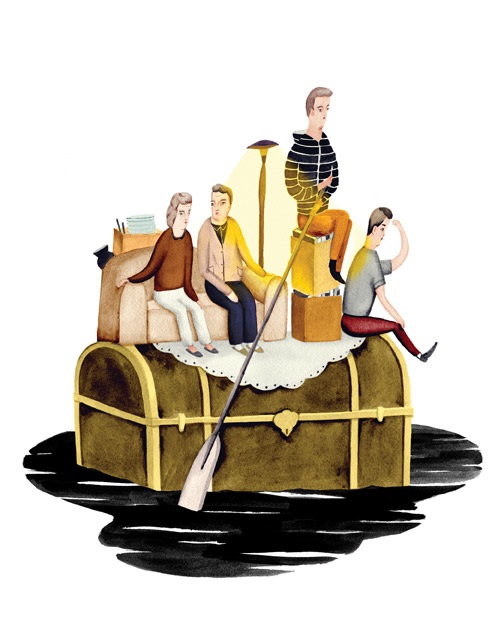 An illustration for Maisonneuve, about memories of artifacts. Read the article here.